High resolution panel designed for close viewing distances.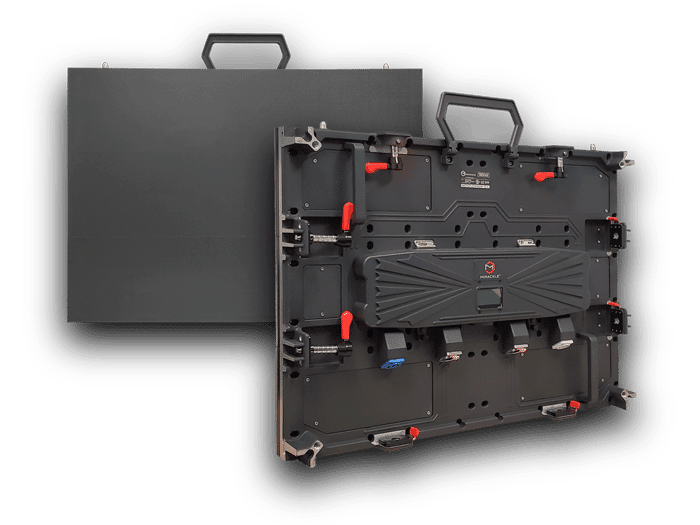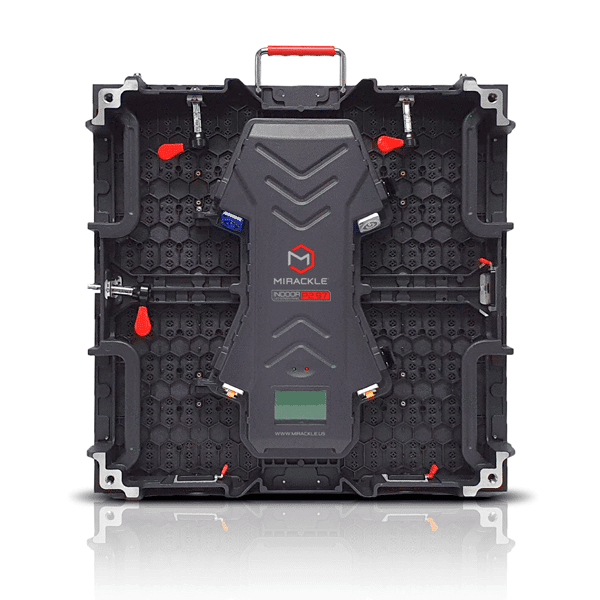 One of the most popular LED panels. Specially designed for virtual productions, TV studios, and more!
Best seller panel, designed for churches, houses of worship, trade shows and more!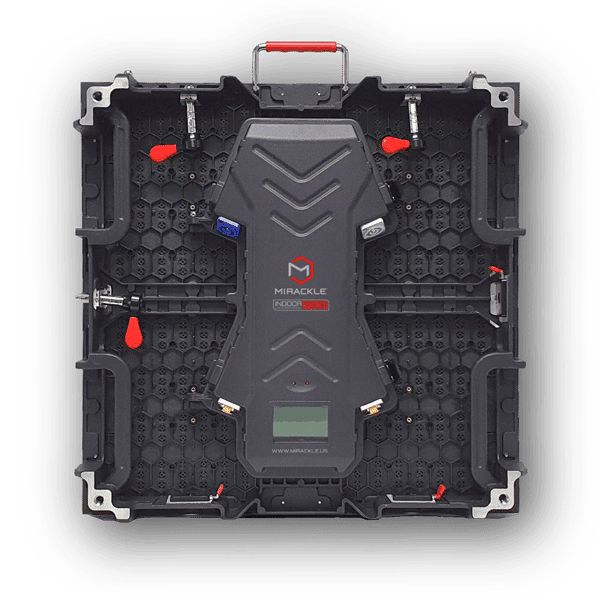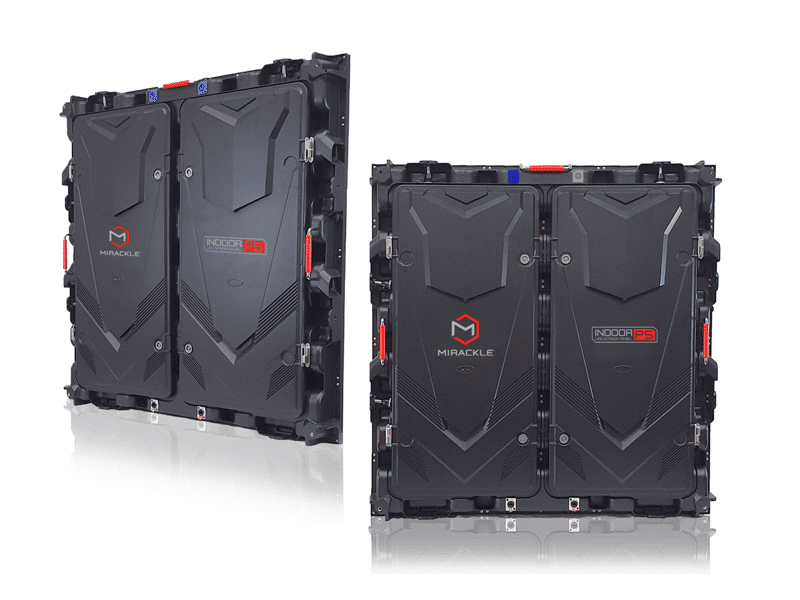 We have designed these panels for churches and houses of worship with a tight budget. Check our packages!
Ideal panels for any rental and events companies. Get the versatility of using the panels indoors or outdoors.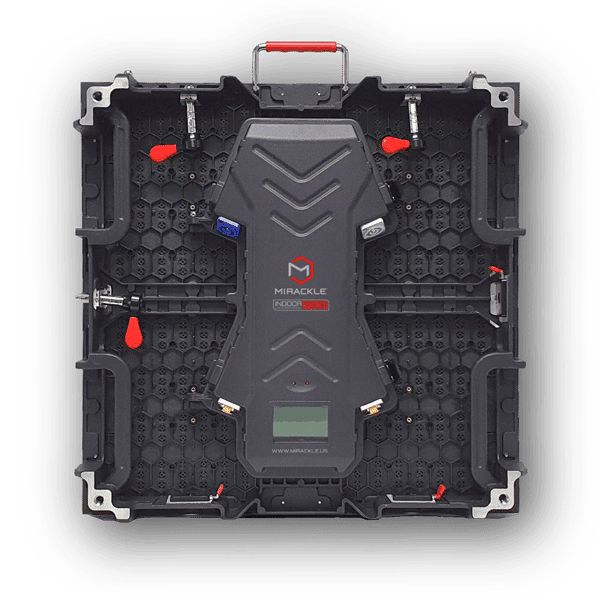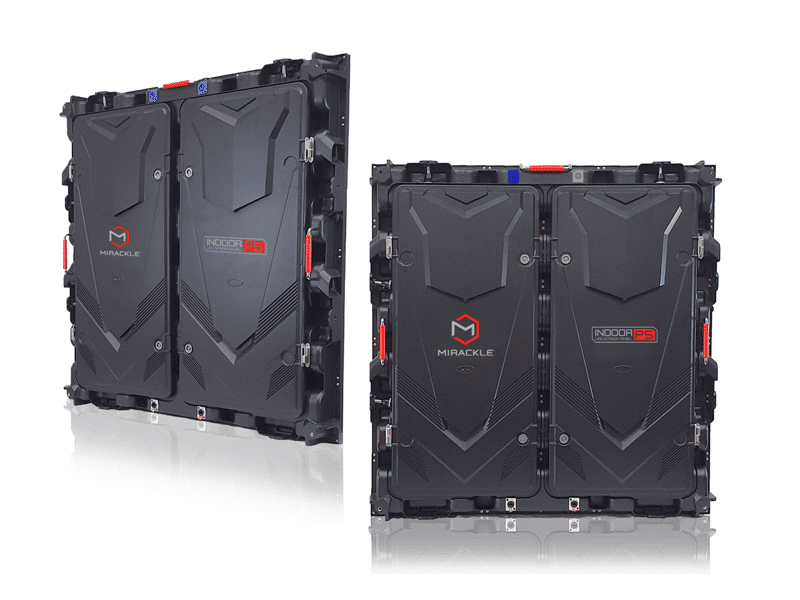 Great choice for permanent outdoor screens!

Our modular ground supports will let you setup any Mirackle® LED screens anywhere in fast and secure way.
The led display panels arrived in perfect condition, but a cable was missing. We immediately contacted him by phone and they sent it with extreme urgency, they apologized and helped us at all times to facilitate the testing process. This makes the difference, compared to other companies where not everyone always responds so quickly to the first inconvenience like lednation. They are excellent!
Traver Marko
17:42 24 Sep 22
The best experience I could have had when buying led screen panels. They have made everything easy! Thank you very much JJ and David!!
Jone Morey
17:40 24 Sep 22
They have led screens specifically designed for churches, i'm a pastor and I needed to make this purchase. They gave me a lot of security since they are specialists, professionals, and very dedicated to customer service and attention. I am very happy with the new screen in my sanctuary. I recommend them
They have made it easy for us to buy the led screen, David is excellent at explaining it, and also at helping with the installation. Great company I highly recommend it.
Raqel Harris
17:44 23 Sep 22
They are excellent, very good professional people and dedicated to technical service when necessary. Very clear in the explanations to carry out the installations of the panels. We bought outdoor turn key panels and we are very happy
Staicy Josh
17:43 23 Sep 22
Best company for led screens packages, they have an impressive variety of products. They delivered the panels for the stage of our church and helped us with the installation, they were attentive at all times to clear up any doubts and make the connection until the first test. everything worked perfect and the quality is sensational. Just a super recommended company with an excellent reputation and outstanding customer service
Lavanya Feilds
17:14 22 Sep 22
What a positive experience! A perfect purchase in everything. We had requested a quote from other companies and they were higher budgets, with Led Nation we bought high resolution 4K screens in a larger size or lower price with a brilliant technical service, which accompanies us at all times until we have the led panels installed
Borish Jhon
17:13 22 Sep 22
An excellent experience with the Mirackle screens that Led Nation has sold us, an excellent manufacturer attentive to customer service and attention. They have solved some small problems that we have had with great professionalism. Thanks JJ and David!
Alexa crish
17:13 22 Sep 22
Excellent led screen panels company, we have already bought 2 led screen packages 9.5' and 12.6, and both experiences were great. Super recommended company for led screens buying
Excellent work helping me to setup my video wall led screen, in a few minutes my screen was working
Our Christian Baptist Church has significantly improved its shows on our stage, with the 4K quality of the Mirackle screens that the manufacturer Led Nation has sold us. We want to say thanks to Thomas, always very attentive, pleasant and professional to know how to guide us in the purchase process, and also the after-sales process. I want to leave 5 stars because this service and product are truly exceptional. The best led screen sale company in US.
Jonny Jock
17:52 21 Sep 22
The best experience I could have. Customer service and high quality products on led walls. And without a doubt one of the best companies nationwide. They sell the amazing Mirackle screens panels. Congratulations to Led Nation!
I'm the pastor of a sanctuary in Orlando, our church needed to improve the presentation of our stages, and we had the brilliant idea of ​​contacting the Mirackle led screen manufacturer and led nation. We were able to see this product at the last exhibition held in Orlando, we are very happy with the quality of the product and also with the technical support at all times. Excellent experience I can recommend them
We are a production company and we need to have high-quality led screen panels for virtual productions. We worked with major producers and artists and advertising agencies, and they were all amazed at the results of our shoots with led walls purchased from Led Nation. We will continue to rely on this supplier when we need to buy led screen again
Hazel Rose
17:58 18 Sep 22
We met Led Nation at a trade show in New York because our competitor had their Mirackle screens. We were fascinated with the Indoor led panels quality. The service on the phone was excellent, they are experts in big screen panels. We have decided to buy a P5 Indoor, the results are incredible, easy to install, and a high-quality 4k, after-sales support is great. I recommend. Thanks David!
Marina Mindy
17:57 18 Sep 22
Our church needed an upgrade and we really made the best decision by buying an indoor led screen panel. Our stage now looks impressive and the followers of our sanctuary are happy with the quality of our presentations and shows. I recommend this company for 4K LED screens for the attention and quality of the product
We were looking for a supplier of led wall screen screens for a long time, it was not an easy task because many companies offered products that were too expensive and did not assure us of good after-sales service.
Juan Bolivar
15:52 16 Sep 22
Exelente y rápido servicio
Freddie Berry
05:23 07 Sep 22
I recently purchased a LED screen and I struggled with the processor programming. David went above and beyond to ensure not only the problem was resolved, but also made himself available for my mapping issues I had afterwards. Even on a Saturday.. Awesome service!
Howard Richardson
01:49 04 Sep 22
Great experience working with led nation. They handle any issue I've had In the past and present.
jaime calderon
23:40 31 Aug 22
Excelente Servicio desde la asesoría hasta la instalación, muy feliz con la adquisición.Recomendado 100%Gracias JJ, Thomas y David por el profesionalismo y la atención.
erick romero
22:26 25 Aug 22
exelente 100% recomendado muy fácil y clara las explicaciones a los problemas en las pantallas y siempre amable atendiendo se los recomendamos gracias
Niels Romero
21:30 24 Aug 22
Excelente y muy detallada la explicación recomendado 100% y mucho más gracias por la ayuda.
Thank you David for your support!
Jeremiah Ojo
23:48 10 Aug 22
LED Nation is the best at what they do! They delivered our church's LED screen, set it up and always provided assistance when we needed it. I would recommend them to anyone. They are a reliable and professional company.
David Lopez
00:06 07 Aug 22
I had nothing but a positive experience with this team. The LED video wall was truly a plug and play experience. I got stumped on one of the setup processes and even on a non business day, I was able to reach somebody from technical support, David, and I was helped thoroughly by him. I would recommend this company to anyone. Thank you for all your help.
Isai Reyes
03:28 26 Jul 22
Amazing from start to finish!
Adam Hudson
03:12 22 Jul 22
David helped me tech through a nightmare on the day before a large event. He stayed on with me for over an hour to work through the configuration. All of us at Shaffer Multimedia think he's top notch for sure!
Yami Rodriguez
01:27 22 Jul 22
The assistance from David was fantastic.I can not said words snough how we appreciate the help to set up our software to the LED pannels.
Elliott Bennett
15:43 14 Jul 22
Great to work with. Customer service is excellent and they always ensure that your products are in great working order. Very quick to respond on any questions you may have, as well
Carlos Napoles
15:05 11 Jul 22
Extremely happy with Dave.He help me super fast.Thanks
martial nyendi
23:49 09 Jul 22
David was phenomenal. Very professional, knowledgeable and quick. He promised to be in touch when we need help and he was available to help us. He fixed out issue and went above and beyond to ensure our satisfaction. Overall our experience with David was AWESOME!!!!
마이아미 한인장로교회 KPCM LIVE
17:22 25 Jun 22
LED processor broke and needed to be replaced in time for our Sunday service. David worked with on a Friday and Saturday to get it replaced and reconfigured just in time. Very friendly and pleasure to work with.
Nigel Martin
13:35 15 Jun 22
kenny brinkley
04:03 03 Jun 22
sam Bahnan
17:07 31 May 22
Thank u for your service and thanks for all people help me with my new screen The sales man Tomas and The technician David and all best company of Led Nation Corp…
Keith Street
23:34 24 May 22
Sus productos son sensacionales. Máxima calidad en pantallas led gigantes.
Abayomi Bamidele
21:27 20 May 22
It was a good experience working with them. Prompt response. Thomas and David were really helpful. I originally paid to have the install crew come help install but when the panels arrived, it was really easy and straightforward. I did the installation myself and Thomas promised to refund me once I send my wire details.
Matt Berman
23:56 14 May 22
Great salesman with Thomas, and David in tech support was a rockstar. Wonderful experience all around!
Adam Weiss
18:43 03 May 22
Great and friendly service. Highly recommend!
Uriah Mixdorf
23:46 28 Apr 22
Great support with a problem in our setup of the panels due to our miswiring. Patient and informational through the whole process. We are very happy with the video wall and look forward to the customer feedback and fun times we are about to experience. Thank you again.
Patrick Vaughn
22:27 26 Apr 22
Great communication! The crew (Ben and Santiago) were on time and brought their "A" game. The outdoor display was bright and clear. It couldn't have gone any better. Totally impressed. Thanks to Thomas and LED Nation!
Julias Maliackal
16:29 26 Apr 22
This people are amazing , thanks , David, Thomas and JJ
Inna Rasmusson
17:46 15 Apr 22
Great customer service. Very friendly and knowledgeable. David was able to troubleshoot my screen issues and get it up and running.
Bobby Bramley
17:20 07 Apr 22
Had to get technical assistance with setting up our new led wall. I sent an email and was quickly contacted by David. He was amazing and very helpful. He was able to get everything set up and working awesome.
Pablo Santos
23:37 06 Apr 22
After doing some research, I found this company to offer the best prices. I was having some issues during setup and they reached out to me right away and quickly were able to address all of my concerns. Both Thomas and David are awesome! I greatly recommend this company for anyone looking to purchase an LED Wall!
FABIANO PEREIRA
15:07 04 Apr 22
We are very satisfied with a great quality product, fast delivery and great service, thank you
Brian Diemdowicz
16:22 24 Mar 22
JJ and his team made the purchase decision easy by explaining all the technical details in a way that we understood. Great team. Great solution.
Gustavo Gomes
03:34 24 Mar 22
Excelent products and services, thank you David and Thomas.
Michael Morse
14:46 23 Mar 22
LED Nation hung in there with us from start to finish and beyond with support. Couldn't be happier.
Alex Suchey
18:25 18 Mar 22
David Perez
22:52 17 Mar 22
Producto impecable, me asesoraron de acuerdo a mis necesidades, satisfecho 100% con la compra, la atención al cliente y la atención de support. Los recomiendo totalmente.
Billy Ryan
15:37 03 Mar 22
JJ and his team are over the top! He is very responsive, very professional and honest. A big deciding factor for us was not only the product itself, but the customer service. If you know anything about buying an LED wall, there is maintenance involved. I know I will never have to worry about getting ahold off JJ in the future for servicing our wall. We purchased 135 tiles of P3.91 outdoor and are excited to start using them on our shows! Thank you for taking care of us JJ!!
Brad Spangler
20:32 10 Feb 22
We recently purchased and installed a 12'x6' LED screen from LED Nation and it has been a great experience! I worked directly with JJ on the Sales, Estimate and Contracting phase and he was always responsive and helpful. The Installer that was sent was very helpful knowledgeable and efficient. I highly recommend this company for high quality products and services.
Fred Anderson
20:22 12 Jan 22
I don't even know where to begin! We purchased a 13.1' x 8.2' P2.97mm Indoor Turn-Key package and we've been beyond satisfied with not only the product, but also with the service and support teams. I've never waited more than an hour or two to hear back from their team on any occasion and far more often than not I'll get a reply within an hour. They answered every question I had, gave me contacts for references, and even went so far to pay for expedited shipping so we could get the LED wall in and installed for Christmas experiences.We are a smaller church and we use a lot of natural lighting during our messages. The wall is more than bright enough to hand a room flooded with morning and mid-day sunlight. The colors are vibrant and crisp, the image is stellar for not only worship backgrounds but also for the messages that we broadcast in from another location.Even after we had purchased and gotten it installed JJ and his team have stayed consistent in their swift and professional communication. Any minor issues we've had with the product, wether it be pixels going out or power internal power supplies making too much noise, have been immediately remedied.I can't speak highly enough about this company or their product!
Bridge Church Fredericksburg
15:26 12 Jan 22
JJ at LED Nation is a pleasure to work with. I don't know how he does it; but, it seems he is always available...not just during the sale...but more importantly, after the install. Our installation went exactly as planned; and, Dave, his very capable and personable tech, just remoted in to update our screen which fixed a couple of issues.Pricing? JJ beat the competition.
Alvin Coblentz
13:20 07 Jan 22
We purchased the P5mm panels in a 19'x9.5' configuration. The panels are really sturdy and seem really well built. The best part so far of our experience has been JJ. He has been super helpful and responsive and continues to answer any question I have. Super happy with our purchase and choice of company.
We walked into our worship center a few days ago to discover that our LED wall was Displaying incorrectly - As evidenced by the picture below. We contacted JJ and his team and they were incredibly helpful in getting us back and running. They went so far as to contact people on the other side of the world to get us the help we needed. Their equipment has been top-notch for us and our service experience has been great. Thanks again to JJ and his team!The tech-support team were incredibly knowledgeable and were able to identify the problem almost immediately. While part of the issue was a error on our part, they were quite gracious and super helpful. The panels have continued to work well for us and help produce the environment we are hoping for each and every weekend. Obviously, their high quality system will be an Intercal part of our Christmas presentation this year!
John LoBuglio
15:33 29 Nov 21
I have been a difficult customer asking a lot of question and being indecisive. The team here has done an excellent job with me and got us exactly what we needed. The wall looks great and we are enjoying the different things we get to do with them.
Sean Harrison
14:44 21 Nov 21
These guys couldn't be easier to work with. Extremely responsive and helpful. Thank again JJ!
Lloyd Howell
15:39 05 Nov 21
Best prices + amazing tech device
Florencia Harrison
15:30 05 Nov 21
Excellent service as always
Noelia Caccavelli
14:14 05 Nov 21
Los mejores, súper profesionales, un trato personalizado y atentos a cada detalle, Joaquín estuvo todo el tiempo a disposición y los precios increíbles y asequibles, un gusto trabajar con ustedes!! Desde ya pensando donde más vamos a montar otra.
Great company to work with. Everything was easy from selection to payment options. Very knowledgeable. Support is on quick and responsive as well.
Mary Roach
22:47 26 Jul 21
Such an amazing Experience from the consultation until Delivery and setup, Professional, Precise and punctual in every detail, Thankyou JJ from Kingdom Word Church Chicago
John Kipeen
20:32 06 Jul 21
I got to know LED NATION while searching for the right people to buy our LED screens. I reached out to them and responded immediately and discussed about their product. After a few text exchanges, we decided to their ware house in Miami and as soon as we got there, we fell in love with the screen. Later the following week they delivered and installed them.LED NATION is the place to buy LED screen ,their prices are low compared to many other stores. Last Sunday was the fast day of using the monitors and it was amazing. 👍
Bernard Blake
00:09 01 Jul 21
JJ Led Nation came out to my church to install and configure our software for our church - just awesome. Looking forward to Sunday Service
daniel lopez
18:49 30 Jun 21
Ramfis Guerrero
17:19 25 Jun 21
Excelente atención y rápida respuestas superior asesoría ..Gracias por tu atención y ayuda .
DaRon Dixon
20:40 24 Jun 21
Luis Rodriguez
19:52 24 Jun 21
LED Nation provided the most professional and reliable service. The 10ft x 30ft LED wall they installed is a Huge hit at the Georgia Aquarium.Thank you!
Pr. Moabe Azevedo
19:43 24 Jun 21
I am thrilled with LED Nation and with the customer services by JJ, the screens looks amazing and I will definitely recommend to all my friends, great experience !!!
Brian Serna
16:09 23 Jun 21
Excellent service, helped us through the entire process, provided tech support during install and to top it off, offers great prices!!! Highly recommend for LED walls.
Casey Sussenguth
14:16 23 Jun 21
Junior Do Carmo
00:59 17 Jun 21
I searched around for about a year and I found LED nation took a trip to Miami to meet JJ what a pleasure it was awesome person to work with willing to work with you on every level we bought 23 foot LED wall With a 4K processor he help me install it every step of the way I am in love with my screen thank you so much Jj for all you have done Going to recommend everybody I know to go and get it from you
Sarah Santos Reis
19:21 14 Jun 21
Absolutely amazing experience with LED Nation and JJ specifically. From start to finish everything that was requested was executed with excellence! I just wish we could fill more walls with more panels haha! Thank you team!
John Morreale
18:02 31 May 21
Good company, good people. JJ & LED Nation USA are a pleasure to work with!
Sergio Nerome
22:54 13 May 21
This company has great prices for LED Video Wall rental. We rented a screen for our trade show event and looks amazing. Thaks JJ and techs!
salim jaouhari
17:27 28 Apr 21
The best experience and best customer service in the industry 👌 top notch 👌 thank you
Working with JJ and the team was a great experience. There was a lot of prep work we had to do before the Installation, but he guided us through it to ensure that the Installation went smoothly. The LED screen are excellent quality, they work perfectly, and are easy to maintenance. It's been about 10 weeks now since the Installation. I am very happy with the product and recommend their company. Thank you JJ & LED Nation.
heiberth villarraga
18:10 22 Apr 21
We installed an LED Video Wall in Sr. Frogs the restaurant franchise. Love it. Very professional
Letisha Nelson
17:55 22 Apr 21
Nadine Gause
17:54 22 Apr 21
The owner was very helpful and I loved the showroom.
Tanice Smith
16:39 20 Apr 21
LED Nation owner goes above and beyond for his clients. Helpful, friendly, and very professional. I would recommend LED Nation to anyone who is in the market for a quality LED wall and great customer service. If I could give more than 5 stars I would.
JJ was helpful in every part of the process when purchasing my new LED Wall. From ordering, to technical support. He educated me on my video wall and walked me through set up.Very competitive pricing and great product. Would highly recommend to anyone looking for a LED Wall.
Curtis Henry
05:28 16 Mar 21
Jj was great! He was prompt in his response and eager to help. We bought two led screens for our church and they are working great so far. Thanks Jj!
Tony Nguyen
02:27 06 Mar 21
Wowwwwww!!! Jj was amazing in helping me out getting this big baby up and running! The quality is awesome!! I recommend led nation to everyone!!!
Great communication during the purchase of 2 25 ft. x 9.5 ft. P5 and custom 31 ft. x 11.5 ft. P2.97 very large screens. Also have very nice and professional guys fly in to install. JJ always give us a good price and discount it. Will continue to purchase screens from LED Nation!
Hernán Juárez
21:13 19 Feb 21
Jer Gryczka
15:06 15 Feb 21
LED Nation killed it, we had the best sales experience, tech support and customer service out of any other led provider.From the first call we had been talking to JJ the owner and throughout our entire testing process he has been very available and helpful. Would highly recommend their product and team.
John Steinklauber
18:45 30 Jan 21
Excellent Experience!!We are new to LED walls and after some research, we procured quotes from a few different vendors. LED Nation not only gave us the best quote, but the best advice. Other vendors were giving us quotes for a lot more than we needed.JJ reached out after sending the quote and gave us an extra level of customer support by sticking with us through the entire purchase, shipping, setup, and configuration.If you are new to the LED wall experience, I highly recommend this company!
Martha Ramos
06:33 29 Jan 21
Very professional and great quality. Delivered just in time. Definitely recommend!
Alexa Chow
04:32 29 Jan 21
LED NATIONAL VIDEO WALLS are phenomenal. The staff is amazing, professional and extremely friendly. I saw their visual wall at a fundraiser. I was so impressed by their quality that we started to use them for all our events.
Franklin Lopez
21:27 28 Jan 21
Awesome and professional company.
Sylvia Dell'Armi
21:22 28 Jan 21
This is a great company. They have a beautiful showroom which is very impressive. The staff is extremely professional. I am a very picky customer and was satisfied with the excellent work! I will be recommending them to all of my friends and colleagues. Will definitely call them for my next project!
Family Rocks
18:25 15 Jan 21
Dole Productions
16:50 14 Jan 21
Foundation Church
05:53 14 Jan 21
Working with LED Nation Video Walls has been an absolute pleasure! I was working late and emailed him about a problem with a couple of our panels and he called me back right away and was able to remote in and assist me immediately!
We bought an indoor led wall for our church. Very satisfied with the attention, the support and the quality of the screens. We recommend!
Mike Vanner
16:58 08 Jan 21
Great showroom! Ended up buying three indoor LED screens. Fast delivery and set up. JJ was very professional. Would recommend and if we ever need more equipmnet, we are buying from LED NATION!
Island Blue Photography
19:20 27 Dec 20
very honest, detailed and no extra fees. We talked over the phone with JJ and we had the screen in our store a week later. Screen looks awesome! many clients already been asking about it
gaby ayala
19:29 21 Dec 20
they were fast, professionals an delivered on time! I had no idea whst screen to rent but they gave me a couple of indoor options to choose from! thinking about buying a led screen now! great team!
Tomas Alva Andrei
18:04 21 Dec 20
We bought two small screens for our restaurant. They even gave us a discount! Excellent customer service. Thank you for your help JJ
Joaquin Gutierrez
17:40 21 Dec 20
Great service! It was last minute and we needed a led screen shipped and installed for the following day. We gave them a call, they sent us a quote and done! we had the screen in our door the following day!
Blue Piano
19:33 11 Dec 20
Very serious company, JJ and his team helped us to develop and install the LED screen. Now our house of worship is modern and we can preach big! Thanks again.
Next Reviews